Camila Cabello took it to social media to explain her departure from Fifth Harmony.
The note explains how the whole group knew what Cabello was feeling and that she did not plan to leave the group through her representatives. The girls of Fifth Harmony claimed they had no idea Cabello planned to leave and made it seem they just found out. This sparked a small online feud between the girls and Cabello forcing each side to release statements.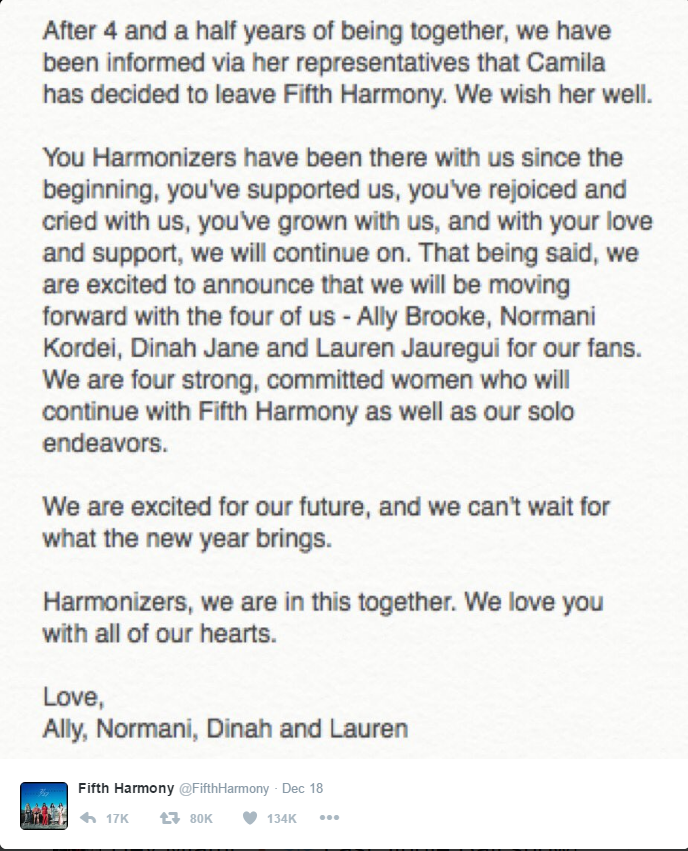 "We have been informed via her representatives that Camila has decided to leave Fifth Harmony."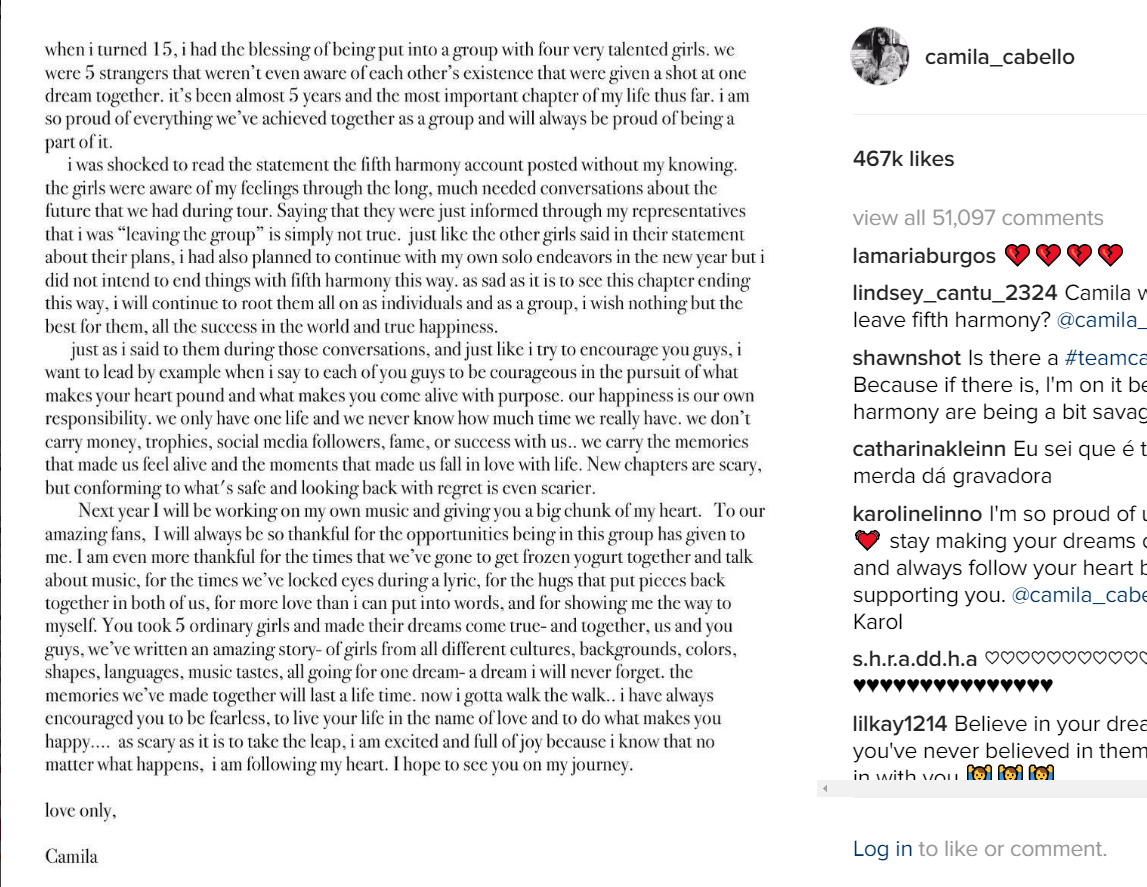 "Saying that they were just informed through my representatives that i was 'leaving the group' is simply not true."
So far there has been no word coming from members of Fifth Harmony individual social media accounts.
[Featured Image by Camila Cabello/Instagram]
[Twitter/Instagram Feed By Camila Cabello/Instagram FifthHarmony/Twitter]