YouTuber Adam Saleh and Delta Air Lines are not backing down from their sides of the story.
Adam Saleh and his friend Slim Albaher was escorted off a Delta flight from London to New York earlier this week. Saleh claims he was kicked off the flight for talking to his mother on the phone in Arabic.
Delta passengers are now disputing the claims saying that Saleh was never on the phone and he was urging his friend to shout in Arabic.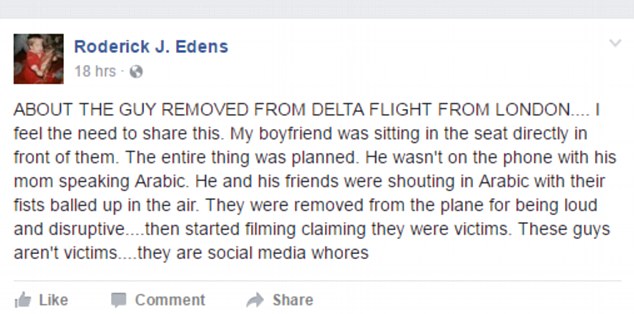 Saleh has a history of pulling pranks, he shot to fame on YouTube in 2012, but many of his pranks have since turned out to be fake.
[Featured Image by Adam Saleh/Instagram]