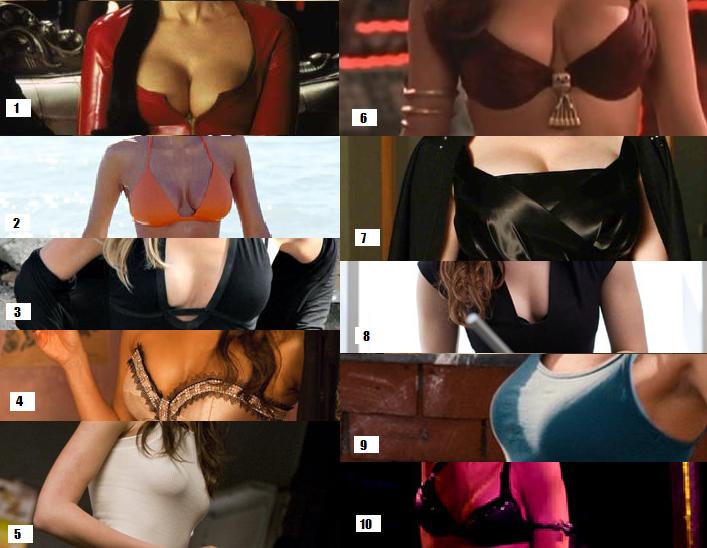 It's breast cancer awareness month and we'd like to show our appreciation for breasts. Above are pictures of actresses with amazing breasts that need to be kept healthy, in addition to breasts across the world that need to be kept healthy, and  breast cancer patients that need help in their personal battles with breast cancer.
The game is simple: guess who the actresses are by looking at their breasts (all of them are shots of actresses in memorable roles). Comment below and post your answers or keep them in your head.
Visit the National Breast Cancer Foundation website for more information and like them on Facebook. Many are doing their part, including breast cancer survivors such as Christina Applegate, Sheryl Crow, and Cynthia Nixon. Let's keep the breasts healthy, because they make the world a better place!
Sit, Walk or Run:
Sit and donate online or by e-mail to the National Breast Cancer Foundation
Run in the National Marathon to Finish Breast Cancer
[Featured Image by OrderPieBar]