MC Jin announced over social media that he is set to release his upcoming album, "Nobody's Listening". His album will be available to the pubic at www.mcjin.com on Valentines Day at no cost.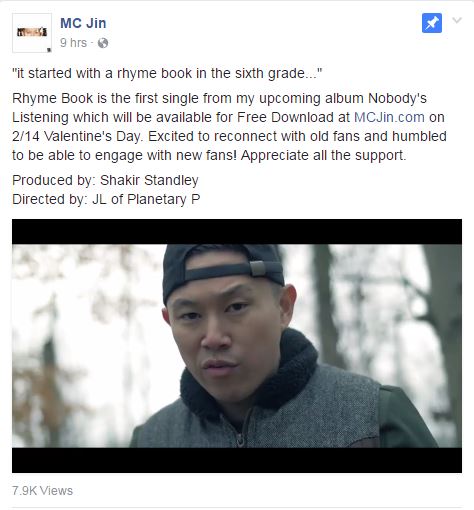 Since 2017 began, the Freestyle Friday champion has put out a series of 17 bar freestyles from day one to twenty on his YouTube channel. 
MC Jin released a music video to his first single, "Rhyme Book" which was released today. The video was shot and directed by JL Jupiter of Planetary P.  Beat was produced by Shakir Standley.
[Featured Image by MC Jin/Facebook]