An eight-year-old boy was badly burned after pouring hand sanitizer all over his hands and lighting it on fire. The boy got the idea after watching a viral video shared on YouTube.
James Ditucci, from New Hampshire, suffered painful burns all over his body and lost an entire layer of skin on his hands. His mother is now posting these pictures and warning other parents what their kids might be watching.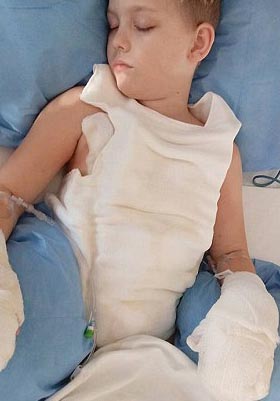 James' family hope he can return home to New Hampshire soon.
[Featured Image from James Ditucci/Facebook]