Nelly was arrested early Saturday morning for second-degree rape charges. The incident allegedly happened on Nelly's tour bus around 3:45 AM and was booked at the SCORE jail facility shortly after. According to TMZ and KCPQ, Nelly invited the alleged victim inside his tour bus a few hours after his performance Friday night at the White River Amphitheatre in Auburn, Washington.
UPDATES: A press release issued by the Auburn Police Department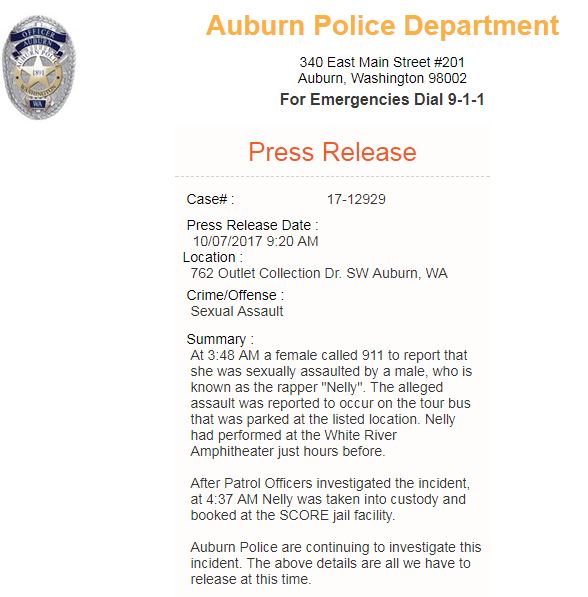 Nelly has been on tour with Florida Georgia Line. He is scheduled to perform tonight in Ridgefield, Washington at the Sunlight Amphitheater. Nelly was booked into South Correctional Entity jail in Des Moines on charges of second degree rape. His current situation has not been disclosed.
Nelly's lawyer released the following statement to TMZ:
"Nelly is the victim of a completely fabricated allegation. Our initial investigation, clearly establishes the allegation is devoid of credibility and is motivated by greed and vindictiveness. I am confident, once the scurrilous accusation is thoroughly investigated, there will be no charges. Nelly is prepared to pursue all all legal avenues to redress any damage caused by this clearly false allegation."