Alleged text conversations has surfaced from Blac Chyna with her friend, Treasure, about her relationship with Rob Kardashian after a hacker took over her Instagram account.
The authenticity of these messages cannot be verified but it branded the father of her one-month-old as 'fat', 'lazy' and 'insecure' and talked about how she plans to make money from the Kardashian empire by trademarking the name once the two got married.
Rob has stated that Blac Chyna is denying him access to Dream, he tells us that Chyna blocked him on social media and her guards wouldn't let him through the gate. Chyna responded back on a now-deleted Instagram post saying that 'Rob knows where Dream is, but has yet to come visit his daughter'.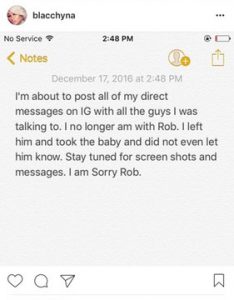 "I am no longer with Rob. I left him and took the baby and did not even let him know."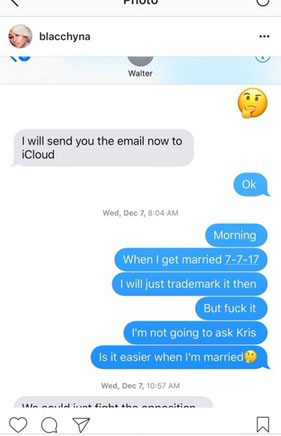 Blac Cyna message with her attorney Walter Mosley.
"When I get married 7-7-17 I will just trademark it then, but f–k it, I'm not going to ask Kris [Jenner]. Is it easier when I'm married?"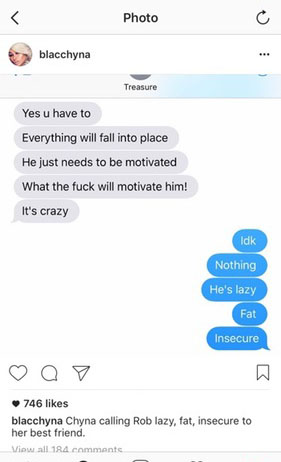 "He's lazy, Fat, Insecure"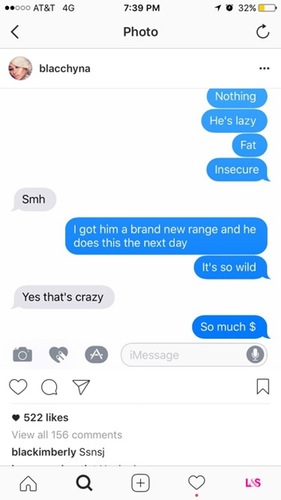 "I got him a brand new range he does this the next day"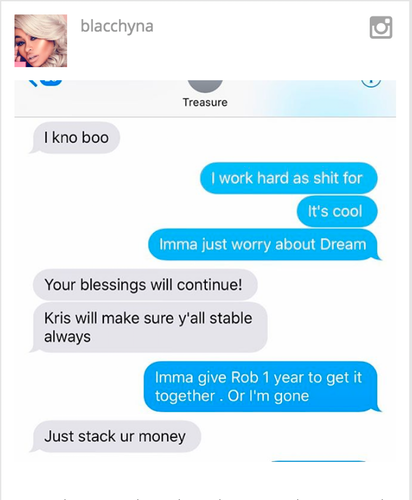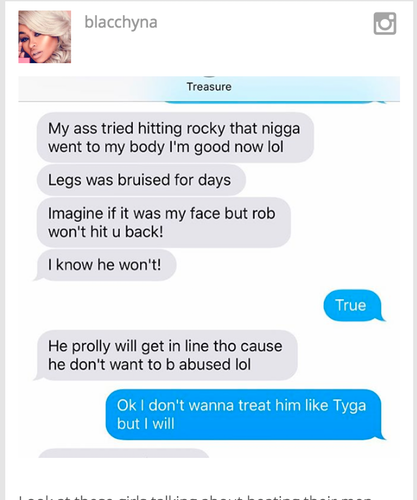 "Ok I don't wanna treat him like Tyga but I will"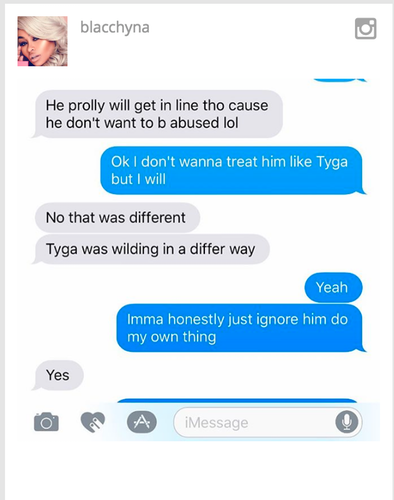 "Imma honestly just ignore him do my own thing"
Blac Chyna took it to social media to explain her side of the story.
"I'M DONE ! This entire year I have done nothing but help Rob! It's so SAD & PATHETIC how low he'd stoop to cover up HIS PERSONAL ISSUES! Rob is mentally ill & refuses to seek help! He self medicates which makes it worse. I have done nothing but help & loved him from the beginning!" she wrote. "It's Chy here I got my own!!! I was doing swell before I got with him! I got him out of khloe's house, helped him lose all that f–king weight for him to do nothing & gain it all back! Rob asked for all of this! Rob begged me to have Dream! He stressed me out my ENTIRE PREGNANCY!!! Accusing me of cheating, going crazy on me with massive text blast daily! being an absolute lunatic & then cover it up with gifts! I was verbally abused every other day. I was still there with nothing but high hopes for us!"
Rob also took it to social media to share his side of the story.
TMZ reported late Saturday that Blac Chyna has left Rob high and dry, taking their one-month-old baby Dream with her.
[Featured Image by Rob Kardashian/Instagram]